October 29, 2020
Finally got the hydraulic brakes working on the Graham!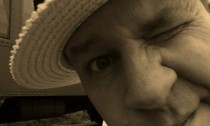 Geoffrey Holmes is a man of many projects, hobbies, and interests. He is passionate about living history and in addition to his car restoration and garage projects, he also enjoys Lindy Hop (swing dancing) and attends many swing era period events with his wife, Mandi.
His garage is in St. Catharines, Ontario, part of the Niagara Region of Canada.
See also: